"life is full of obstacle illusions."
-grant frazier (author, business executive)




gallant adj guh-lant
def: 1. brave, spirited, nobleminded
2. chivalrous
3. stately; grand
ex: sir galahead was a gallantly knight.
ex 2: the Rose Parade is a gallant spectacle.




1. aren't these watercolored, tinted photographs by paulina surys so hauntingly beautiful?
2. song: werewolf, cocorosie. my brother recommended it to me. It's supposedly "freak folk". but seriously, wtf is this music? more importantly, I kind of like it?
3. have you seen step brothers? (ps. excuse the profanity)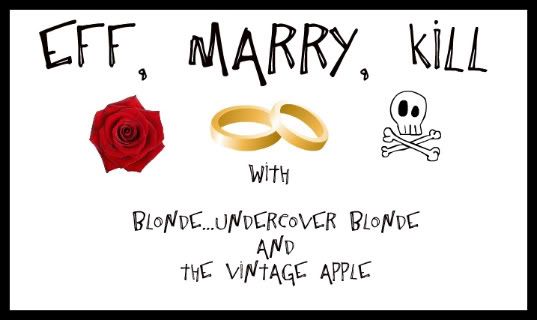 eff one, marry one, kill one... go:
(left to right) marry nick lachey, fuck mario lopez, kill ryan seacrest (his voice agh)


4. have a good weekend.

xo,
anna